WM Bridlington, UK
30. Juli 2023

-

4. August 2023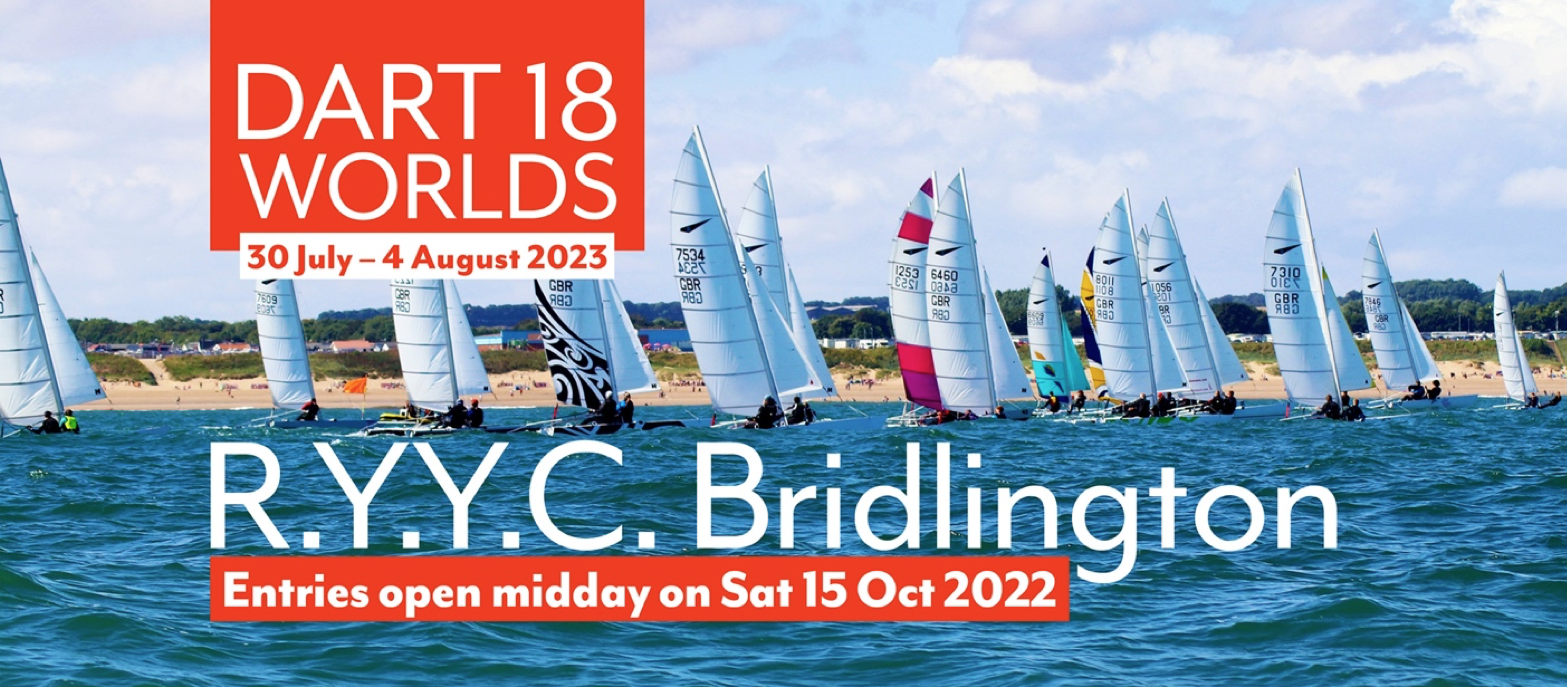 Dart 18 World Championship 2023 – Bridlington UKThe Royal Yorkshire Yacht Club (R.Y.Y.C. Bridlington) along with UKIDA, look forward to welcoming you all to the 2023 Dart 18 World Championship.
The Royal Yorkshire Yacht Club is the home to 27 D18s and a regular venue on the UK event circuit. The club produces great racing in Bridlington Bay and is also known for its parties at the cliff top club house venue – pull your sail up in the day and let your hair down at night!
The club has its own campsite and is offering free camping within the entry fee during the event.
10 Championship races will take place between Sunday the 30 th July and Friday 4 th August 2023, along with a practice race on the 29 th July. The event site opens on Wednesday 26 th and closes on the Sunday 6 th August.
There is no sailing qualification needed and no excuse not to be there.
Entries open at midday on Saturday 15 th October and for those that enter early there is a chance to receive the first of several 'Early Entry Incentives':
Incentive 1. is a draw to receive a full refund of your boat entry fee in £. To be eligible for this incentive your entry must be received within the first 40 entries, or by 31 st January 2023 — whichever comes sooner.
For those that have already made up their mind and have packed their bags click, here and enter Entry Form